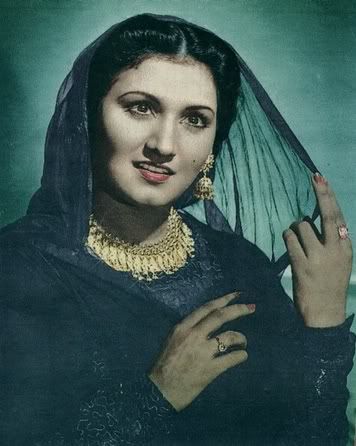 "The Wonder of a Dupatta", from A Trip To Delhi at blogspot
, is a wonderful article detailing the usefulness and beauty of the dupatta - the head covering - and so much more - of India. I really like the salwar-kameez outfits that the author describes here. Click the link above and check out how practical and lovely the truly "old fashioned" head covering scarf is!
More about what the dupatta is here:
India Dupatta from Behind the Veil
(this photo is of Noor Jehan (1926 – 2000), who was a famous Punjabi and Urdu singer and actress)
----------------
You can read an article I liked about the salwar kameez at my other blog, here:
Old Fashioned Lady.